YEA! Chicago
Make a Job—Don't Just Take a Job!
YEA! guides students through the process of fulfilling their very own American dream. By bridging the business and educational communities students are taught by trained instructors, and are exposed to guest lecturers, successful entrepreneurs and mentors. Over the course of the program, students:
Brainstorm business ideas
Write a business plan
Interact with business professionals
Attend field trips for a behind-the-scenes look at local businesses
Pitch their business plan to local investors for startup funding and the opportunity to advance to regional and national competitions.
Legally register their businesses
Participate in a local YEA! Trade Show
Launch and run their own business or social movement
Graduate from the program with lifelong leadership and business skills
YEA! Schedule
YEA! classes meet November through May, for three hours weekly. There are no classes during regular school holidays and recesses.
October 27 - Informational Session
October 30 - Application Deadline
November 9 - Orientation
November 10 Weekly Classes Begin
April 6 YEA! Investor Panel
May 13 YEA! Trade Show
May 24 Graduation
Student Selection Process
YEA! welcomes applications from all students in grades 6-12 who are between 11 and 18 years old. Students interested in starting their own, real business may apply for acceptance into the program by completing the application, which includes an essay and short-answer questions, school transcripts and letter of recommendation.
Once the completed application is received, students may be invited to attend an in-person interview. Acceptance into the program is based on all aspects of the completed application, as well as the personal interview. Prior business experience is not required, nor is it required to have a business idea prior to the start of class.
Apply
Start as a student, finish as a CEO! Students ages 11 to 18 and in grades 6 through 12 are eligible to apply. This program offers students the chance to:
Develop hands-on entrepreneurial experience to launch their own business or social movement
Connect with local entrepreneurs
Pitch to a panel of investors for startup funding
Gain confidence in their ideas, abilities and presentation skills
Get Involved
Share your business wisdom with aspiring young entrepreneurs and help them get started on the path to success! We're seeking expert professionals to volunteer their time as guest speakers, mentors, investors, graphic designers, field trip hosts, business plan reviewers, and more. The time YEA! students spend with adults who encourage their futures is invaluable, and you can play an important role in guiding our future leaders.
If you are interested in getting involved with YEA! and being inspired by your community's great young minds, contact Angelika Coghlan at 847.607.6608 or email yea@nawbochicago.org.
Sponsorship
A big thank you to our sponsors, who have helped bring YEA! to Chicago, including: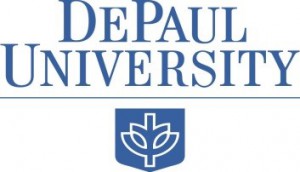 YEA! USA is made possible by the Kauffman Foundation, U.S. Chamber of Commerce Foundation and the E. Philip Saunders Foundation. We also thank our national supporters, Sam's Club and Southwest Airlines.
Support for this program is greatly appreciated. Please click here to show your support.
Success Stories
2014 – 2015 YEA! Program graduate Nia Khaan – Hear her story
2014-2015 STUDENTS SHARE THEIR THOUGHTS
"I just wanted to say thank you so much for this opportunity to be with more successful women entrepreneurs. I also want to appreciate you for … being the president of the NAWBO group; I would love to be in your position when I get older. I also appreciate you as a role model, a successful woman, and of course a female entrepreneur. I would love for you to join us in our YEA graduation ceremony tomorrow but I am sure you are busy but we would really appreciate it. Again THANK YOU SOOOOO MUCH FOR GIVING ME THE OPPORTUNITY I WILL NEVER FORGET!!"
– Alani Gildersleeve
"I would like to say thank you so much for all of your work with the YEA! Program. I know I speak for all of the girls when saying we would never have the same opportunities we have with YEA! anywhere else. I have grown so much in a short period of time from this program and so have all of the girls. Once again, thank you so much for all of your work and time put into the YEA! program. I would not be where I am now without your hard work and passion."
– Analise Doorhy, 2015 YEA! Graduate
"Hello Emily! I wanted to personally say thank you for allowing us to be a part of the NAWBO Achievement Luncheon. I'm very (grateful) for all the people and experience I encountered. Because of the YEA! program and your support, I am able to move on with Sisters for Change to bigger and better things. Thank you for supporting us and the entire program!"
– Brianna Madrigal, 2015 YEA! Graduate
"My name is Nia Khaan. I gave the speech on the YEA at the luncheon Monday. On behalf of the Young Entrepreneurs Academy, I would like to thank you for inviting us to the NAWBO 40 year anniversary luncheon. It was a wonderful experience that motivated us all to achieve our goals. You all gave us a unique opportunity to network and promote not only YEA, but our individual businesses. Thank you so much again."
– Nia Khaan, 2015 YEA! Graduate
Click below to see why students nationwide participate in YEA!
Watch 2015 Saunders Scholars Video
YEA! Student Feature in Entrepreneur Magazine
Contact YEA!
For more information, call 847.607.6608 or e-mail Angelika Coghlan at yea@nawbochicago.org.
Facebook, Twitter, LinkedIn, Pinterest, Instagram
Monthly Reports
#HelpYoungWomenSucceedinBusiness
Today. Right now. Because they are ready to take on the world. And you have the opportunity to help them by supporting the Young Entrepreneurs Academy.
We call it YEA! for short. The 18 graduates from the 2014-2015 session considered it lifechanging.
Recognized as the city's leading organization for women in business, the National Association of Women Business Owners Chicago launched YEA! just last year to encourage early entrepreneurship. The program, now entering its second year, outpaced even our expectations. First, we saw ambition. Then, we saw confidence. Finally, we saw young women launch REAL companies with REAL sustainability.
We drew from 11 Chicago middle and high schools, including Edward Hurley Elementary School, Mother McAuley Liberal Arts High School, and South Shore High School. Analise Doorhy, a sophomore from St. Ignatious High School, started a not-for-profit called Leaving Your Footprint. About YEA!, she says: "I know I speak for all of the girls when saying we would never have the same opportunities we have with YEA! anywhere else. I have grown so much in a short period of time … I would not be where I am now without (the volunteers') hard work and passion."
During the year-long program, participants develop business ideas, visit area companies, write business plans, conduct market research, make their pitch to investors, and launch their companies and social movements.
We are looking to recruit the class of 2015/2016 and seek your help in spreading the word about the program. Interested applicants can receive an application by contacting yea@nawbochicago.org.
The NAWBO Chicago Next Generation Outreach Committee needs volunteers to help support the YEA! program. Meetings are being held the fourth Wednesday of every month from 11:30 a.m. to 1:30 p.m.
If you have a student that you would like to nominate for the program please submit at:https://yeausa.wufoo.com/forms/yea-student-nomination/. Enter your zipcode and then make sure to select NAWBO Chicago as the class location.
Fact: There are many young women throughout Chicago who have a deep desire to make their mark in business. Please give them that chance. Together, we can make it happen!
You might wonder why YEA! is so important to NAWBO Chicago. The answer is simple: it's our obligation to pay it forward. YEA! volunteers are all accomplished Chicago businesswomen leading multi-million dollar companies who serve as guest speakers, one-on-one mentors with participants, and instructors. The partnering of veteran business stars with young dreamers and doers is a powerful combination! Hear what Nia Kahaan, Walter Payton College Prep student and YEA! participant, has to say as she speaks from the heart at the NAWBO Chicago's annual Achievement Luncheon. I promise you that you will feel changed at just listening to what YEA! means to her and to her future.
Please contact Angelika Coghlan (yea@nawbochicago.org), program manager for YEA!, with any specific questions.
The next big idea is out there. Let's bring it forward by paying it forward with YEA!