October 2019 - NAWBO-MN President's Message
As President of the Minnesota Chapter of the National Association of Women Business Owners - I would like to invite you to attend this year's 
Hall of Fame event
.
Regardless of whether the inductee is living or deceased, their accomplishments and/or contributions are of such special significance that they will be considered outstanding from the perspective of future generations.
While NAWBO MN is proud to be the champion and host of this special event, our inductees are not required to be NAWBO members. If you are someone who supports women business owners - this is a night you will not want to miss!
 
Among our list of past Hall of Fame honorees we have such influential women as Sharon Avent of the Smead Corporation, Marilyn Carlson Nelson of the Carlson Companies, Rose Totino of Totinos Pizzas, Angie Bastian of BOOMCHICKAPOP, LeeAnn Chin of LeeAnn Chin Chinese Cusine, Rhoda Olson of Great Clips, and Cathy Cruz Guch of Catallia Mexian Foods - just to name a few!
Please enjoy the following preview of our 2019 honorees:
Pam Borton, Borton Partners

President and CEO, Borton Partners; co-founder and partner, Women ON Point; and founder of TeamWomen and the Empower Leadership Academy for Girls. As a leadership expert, coach, trainer, speaker and author, she is committed to helping others realize their full potential.

Her background stands apart with 27 years of Division 1 women's basketball coaching, including 12 years as head coach at the University of Minnesota in the Big Ten. There she led her teams to a Final Four, Elite Eight, three straight Sweet Sixteens and numerous NCAA Tournament appearances.
 
Jeri L. Meola, EGL ACE Research

Jeri was president of SMS Research Advisors for 25 years prior to selling her business to Padilla. As a market research professional, Jeri is a master at the whats, hows and whys of gathering voice of the customer insights. 

Jeri is nationally recognized within the market research industry as a member of Sterling Who's Who and has been awarded the Lifetime Achievement Award by the National Association of Women Business Owners (NAWBO). She has also received the Red Cross Humanitarian Award. 
 
Bonnie Russ, Mahoney, Ulbrich, Christiansen, P.A.

Bonnie graduated from the University of Minnesota with a Bachelor's of Science in Accounting. She worked for a large international firm as well as a large local firm before starting her current CPA firm, Mahoney, Ulbrich, Christiansen and Russ, in 1989 with three colleagues. 

She has been instrumental in growing the firm to approximately 70 employees. She has championed the firm's "best places to work" culture, for which it has received many awards over the past 12 years. Although she was initially the firm's only woman, it grew to have 40% female owners, which is highly unusual for a professional firm of its size or larger.
 
Jennifer Smith, Innovative Office Solutions

Recognized as a 'culture innovator,' Jennifer is passionate about creating workplaces where people love to work and are inspired to make a difference. As the Founder and CEO of Innovative Office Solutions, she seeks to inspire people to love what they do and who they do it with. 

Under her leadership, her company has become the largest independent office solutions company in the Midwest and one of the largest in the nation. The Innovative success story is a result of employees guided by a shared vision, a set of core values and a brand promise that sets the tone for all interactions. This has resulted in Innovative being named among the "100 Best Companies to Work For" by the Minnesota Business Journal every year since its inception. 
 



Lana Siewert-Olson and Joan Siewert-Cardona, Ideal Printers

Lana and Joan are president and CFO respectively of Ideal Printers Inc, a women- and family- owned printing company providing quality commercial print and mailing services to the Twin Cities for 40 years. Ideal has grown from 40 to 82 employees since they began running the company with their spouses in 2002. During that time, they expanded the operation from traditional print to include digital print and mailing. They are proud to be EEOE and CERT certified, and of the culture that permeates their business. 

Lana has chaired the Printing Industry Midwest board of directors and currently serves on the Printing Industries of America Board. She was an active NAWBO board member for many years. Joan served on the St. Paul Chamber Board and Foundation Board of directors and chaired many committees.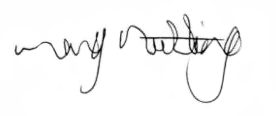 President, NAWBO Minnesota