NAWBO-MN December President's Message
December greetings to our fabulous NAWBO-MN membership community! I hope you all had a blessed and safe Thanksgiving holiday! December is here and we are fortunate to not only celebrate this past MOST SUCCESSFUL year lifting up and moving forward women entrepreneurs but also planning for our exciting future.
First - if you haven't already registered for this year's holiday event - please make sure you click on the following link to sign up as this is a spectacular event you will not want to miss out on! 
Click here to register for the NAWBO-MN Holiday Celebration with Jearlyn Steele.
Second - we are so very excited to begin planning for our 2020/2021 fiscal year! We have GREAT momentum going into 2020 with amazing new Corporate partners, innovative and creative programming to propel our women business entrepreneurs, and a slate of networking and social events that will not only leave you feeling unstoppable and inspired but with meaningful connections and new business contacts. If YOU want to become more involved, 
consider becoming a member of one of our amazing committees OR - a member of our Board of Directors.
Becoming a BOD member and ultimately the President of our wonderful organization was not an easy decision for me. I knew my work associated with NAWBO would take some of my time and talent and I was initially worried about its impact on my ability to grow my business. However, the relationships I have made and the successes I have achieved related to my NAWBO volunteer work have proved invaluable. I will forever be grateful for this once in a life opportunity to stand up for something I so wholeheartedly believe in and the ability to make positive change and influence. As a lifetime recruiter, I know first-hand what an incredible experience this has been for me and my career and it will be something that will last for infinity on my career resume.  
If you are interested in being a part of Minnesota's most PREMIER women business owner's organization - I encourage you to click on the following link to learn more and to nominate yourself or someone else for this prestigious honor: 
https://survey.zohopublic.com/zs/YmCN6d
. 
Submission Deadline: Friday, December 15th, 2019
Also, feel free to reach out to me directly if you want additional information and details at 
mnutting@cortalent.com
 or 952-270-5423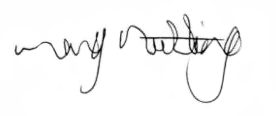 President, NAWBO Minnesota