February 2019 - NAWBO-MN President's Message
February is the month of LOVE...
Not everyone celebrates Valentine's Day and some even refer to it as the infamous 'Hallmark Holiday.' Sure, February can be spent celebrating our loved ones with flowers, chocolates and cards, but I like to think of this month as a time to reflect on ALL things I love. Ever-near the top of that list is my love of small business - particularly, women owned businesses and the heart and soul we put into them!
This month at NAWBO, February brings us a fantastic opportunity to help you 
GROW YOUR BUSINESS!
 On 
Feb. 21st
, come learn from some of the 
best networkers in town
 over lunch.

Just like any relationship, you get out what you put in. My hope is that as a member of NAWBO, you will come contribute your inspiration to our events, meet and be inspired by others who are passionate about women business ownership, and pick up a tip or two that will help propel your business into this new year. 
 
XXX OOO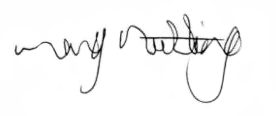 Mary Nutting
President, Board of Directors, NAWBO Minnesota