ACHIEVE! AWARD NOMINATIONS
Time to recognize and 'Lift Up' our amazing Members!
Hello NAWBO-MN members, supporters and friends! 
It is time to nominate women business owners and partners for our annual Achieve! Awards Gala. 
This event allows us to celebrate NAWBO women business owners whom have 
achieved amazing accomplishments
 with their businesses not only within our organization but within our communities and the state of Minnesota! We also celebrate one NAWBO partner whom has gone above and beyond with their dedication and support of our membership. 
As most of you know, we have historically held our annual 
Achieve! Awards Gala
 in the Fall. New this year, we have decided to move this super-inspirational event up to this coming 
June
 and combine it with our annual meeting. One reason for this is that June closes our NAWBO MN fiscal year so it is the PERFECT time to recognize our members and partners for their success and contributions! 
Achieve! Awards Gala Save the Date
Celebrating our Amazing 2019 Achieve! Award Winners
Gala Dinner, Annual Meeting and Achieve! Awards Celebration
Thursday, June 20th, 2019 | 5:30 pm - 9:00 pm
When we hear the stories of other women business owners succeeding through grit, determination and perseverance, we are encouraged to do the same. What could be more inspirational than that? 
 
Please take the time to nominate a woman business owner and partner you want recognized during this once a year incredible event!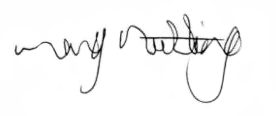 Mary Nutting
President, NAWBO Minnesota  
| | |
| --- | --- |
|   | |

 

The 2019 Achieve! Awards Include: 


 

WOMAN BUSINESS OWNER OF THE YEAR - Our most prominent award - This honor recognizes the innovation and perseverance of a woman business owner who has experienced noticeable success operating a business which has grown exponentially over the past year.

 

LIFETIME ACHIEVEMENT AWARD - This award recognizes a NAWBO member who owns a million-dollar business. She has propelled her industry forward, created opportunities for other women, and experienced significant business growth for 20 years or more.

 

ESTABLISHED WOMAN BUSINESS OWNER AWARD 

- This award goes to a business owner, founder, or acquirer who has been able to achieve sustained business growth for 10 years or more by shifting her business gradually to take advantage of available opportunities.

 

EMERGING WOMAN BUSINESS OWNER OF THE YEAR - This award recognizes a member who owns an emerging post-startup business with significant potential for long-term success and growth with at least a three-year track record.

 

FOUNDER OF THE YEAR 

- This recognizes a member who has shown ingenuity, determination and grit by starting her business from scratch as a majority owner and successfully sustaining, growing and expanding her business for of five years or more.

 

DISRUPTER OF THE YEAR 

- This award recognizes a member who operates in typically male-dominated industry and challenges the status-quo by breaking down gender barriers and broadening opportunities for future women owners.

 

MEMBER OF THE YEAR - This award recognizes a member who demonstrates passion for the NAWBO mission, strong chapter engagement, and has consistently served the chapter in a leadership and/or lead volunteer role for three years or more.

 

ADVOCATE AWARD 

- This award recognizes a woman business owner or a corporate partner who demonstrates exemplary vision in providing opportunities for women business owners, supporting them, advocating for them, or helping guide them toward success.

 

GENERATIONAL AWARD 

- This award honors the significant accomplishments of a second generation (or more) member operating the family business. Her leadership has continued to enhance and make a powerful impact on her organization's success and growth.

 

INNOVATION AWARD - This award recognizes a member with an innovative product or service which has taken an existing idea to new heights, or introduced something revolutionary to the marketplace that shows potential for long-term success.
 

While all Achieve! Award Winners must be Minnesota NAWBO members in good standing at the time of the award selection, non-members can be nominated.  Learn more about membership for yourself or 

share this 

link

 with your nominee!