Women Business Owners Hall of Fame - NAWBO-MN President's Message
at the regular price of $95 member/$120 non-member individual tickets OR $1,000 member/$1,200 non-member tables. After midnight tonight, only individual tickets will be available at $145 each.
Regardless of whether the inductee is living or deceased, their accomplishments and/or contributions are of such special significance that they will be considered outstanding from the perspective of future generations.
While NAWBO MN is proud to be the champion and host of this special event, our inductees are not required to be NAWBO members. If you are someone who supports women business owners - this is a night you will not want to miss!
 
Among our list of past Hall of Fame honorees we have such influential women as Sharon Avent of the Smead Corporation, Marilyn Carlson Nelson of the Carlson Companies, Rose Totino of Totinos Pizzas, Angie Bastian of BOOMCHICKAPOP, LeeAnn Chin of LeeAnn Chin Chinese Cusine, Rhoda Olson of Great Clips, and Cathy Cruz Guch of Catallia Mexian Foods - just to name a few!
Please enjoy the following preview of our 2019 honorees:
Alana Griffith, Empirehouse, Inc.

Alana began working at Empirehouse in 1972 part-time, and full time in 1974. In 1982, she was promoted to vice president of marketing. She became a board member as secretary in 2008. In 2009, Alana became one of the owners, and in 2011 was made corporate vice president.

Empirehouse is a NACC-certified architectural glass and metal contractor serving the Midwest construction industry. Over three generations, Empirehouse has progressed from small glass installations to iconic building enclosures. The company was founded in 1950 by John and Betty Griffith and is now a Minnesota Certified Women-Owned Business Enterprise.
 
Mary Tjosvold, Mary T. Inc.

Mary Tjosvold co-founded Mary T. Incorporated with her mother, Margaret Tjosvold. In 1976, Mary T. Inc. launched by opening Camilia Rose Group Home, one of the first community-based settings in the United States to serve people with multiple disabilities. Prior to that, people with multiple disabilities were typically placed in state institutions. Since then, Mary T. Inc has expanded into home health care, rental and senior housing, human service program options,
independent living services and hospice care. The company operates multiple locations in Minnesota and three other states. In 2014, Mary T. Inc. opened Crooners Supper Club which has become a premier music venue.
 
Elaine Wyatt, WomenVenture

Elaine Wyatt is the CEO of the nonprofit WomenVenture. She manages all aspects of the organization, with key responsibilities in board governance, community partnerships, fundraising and strategic planning. WomenVenture's twenty-person staff helps women launch and grow profitable and sustainable businesses. The organization serves more women annually than any other economic development agency in the state. Under Elaine's leadership, it has developed six new training programs, increased revenues by 53% and grown annual lending nearly four-fold to $800,000. For every dollar the community invests in WomenVenture's clients, they return $20 to the local economy.
 
Mary Pennington (posthumous), Afton House Inn

For more than 50 years, Mary managed the landmark Afton House Inn after acquiring the property in 1907. The rambling old frame hotel with its old-fashioned dining room was a popular eating place for generations. It was known for its warmth, hospitality and good humor. "Mother Mary," as she was known, managed it until her death in 1946.

She was born in Denmark and moved to the U.S. when she was 20 years old. She first went to North Dakota, but after a few years she moved to Afton where she married Charles Pennington. Mary passed away at age 78.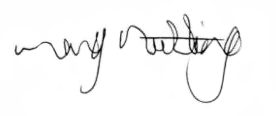 President, NAWBO Minnesota