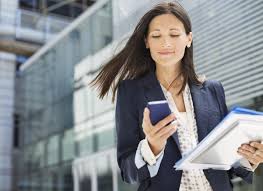 According to Grant Thornton, there will be over 865 million women entering the workplace by 2020. While the majority will take their place on the job ladder, a significant portion will carve their own path; according to research from the Government Equalities Office, 10% of the female population are thinking about setting up a business.
As is shown in the image below from the National Association of Women Business Owners, female-led businesses are only ever beneficial to a country's growth; they contribute huge sums of money to the economy as well as providing millions of vital job opportunities. However, it can't be denied that there are often unique challenges and hurdles for women business-owners, particularly in the early stages. With this in mind Global Database has put together a guide with tips to make the process as smooth as possible.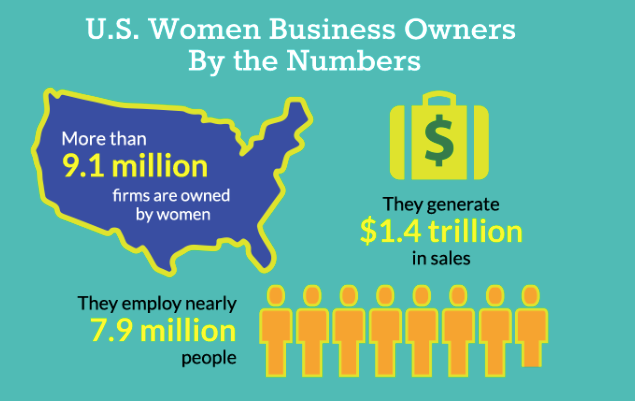 Women in Business: An Overview
Although the amount of women in senior positions is increasing, the numbers are rising at a rather depressing pace. Just take a look at the graph below from Grant Thornton; the needle has moved just a few percent over the last ten years.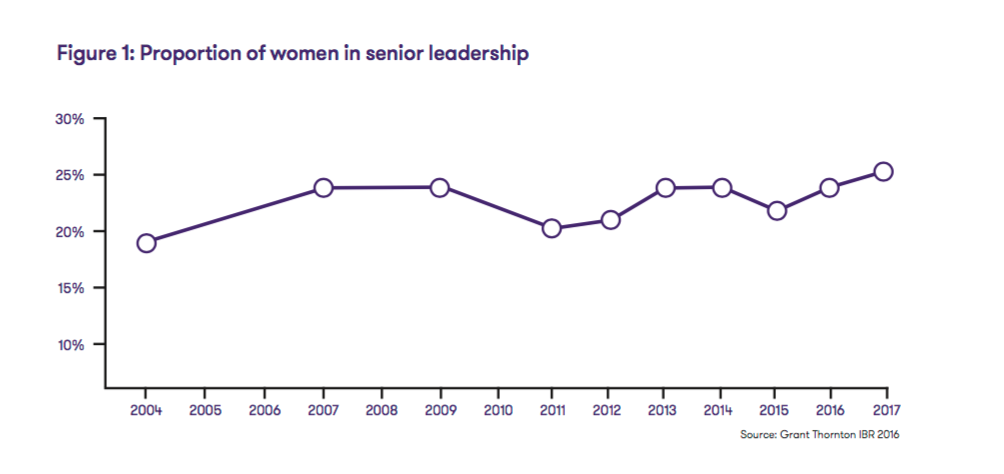 Then there's the issue of the gender pay gap. Though there are those that refuse to believe such a dated form of inequality could still exist in the business world today, the research speaks for itself; a study by the Chartered Management Institute and XpertHR surveyed 72,000 managers recently, and concluded that women working in equivalent full-time roles earn around £8,500 less than men.
These two disadvantages for women, alongside the fact that they largely remain the primary caregivers in families, explains why many females are turning to entrepreneurship instead. By doing so they can be their own boss, they have more control over their own earnings, and they are able to work around the needs of their families to a much greater extent.
Research and Planning
The first step in setting up any new venture will be a period of in-depth research that will lay a strong foundation for the future. In order to establish which sector you want to enter, and then how best to target your audience, you should look at the following points:
Motivation – Having a clear idea of exactly what you want to get from your business is crucial to moving forward successfully. For example, are you looking to trade in your full-time job, or just earn some extra money on the side? Are you looking for something that will fit around your family's schedule? Being realistic about your goals is the first step to making it work.
Use Your Passion – Considering you are most likely going to spend a great deal of time and energy on your business, it's a great idea to base it around something you have a genuine interest in, or are very familiar with. Don't get too carried away without looking at the market first though, it also has to be something that is a viable money-making venture as well, if it's to have any hope of being sustainable.
Know Your Market – Conducting thorough research into your planned niche is imperative when setting up your business. How much demand is there for the products or services you plan to sell? How much competition is there? How can you stand out from your competitors?
Getting Finance  
Many women are understandably put off by the idea of using their savings to fund a potentially risky business, but doing so isn't always necessary; there are several other avenues you can consider if you need a cash injection for your venture, such as:
Investment – Whether it's from friendly, family, business acquaintances or strangers, if you're looking for investment the most crucial thing is having a solid and thorough breakdown of your current financials, as well as a detailed business plan. Make sure you can reel the figures off straight away, and be honest about any setbacks you've occurred; investors will want the full picture and it's always best to build any business relationship with complete transparency.
Crowd-funding – More and more businesses are being brought to life thanks to sites like Kickstarter or Crowdcube. This method has actually proven to be very successful for women in particular; according to a recent study by the University of Jerusalem, 69% cent of female-led projects gain funding, compared to 61% for men.
Grants – There are a number of different grants available for those setting up small businesses. Obviously the majority of these will be awarded to both men and women, but there are some out there aiming to help more women into business ownership.
Ask for Help
Don't be afraid to ask for help when you need it; there's absolutely no shame in needing advice, guidance or even just moral support. There's no doubt that setting up a business from scratch can be a daunting process, but remember you can always turn to the following when you need to:
Friends and Family – Whether it's asking for help with child care a few times a week, picking someone's brain for their expertise or just going for a coffee to blow off steam, your loved ones want to see you succeed and so will be happy to help you on your way.
A Mentor – If you can, try and find a mentor in your industry. Having someone to contact who has been through the same process as you is sure to save you a lot of time and money by avoiding potential mistakes.
Your Network – If you don't already have a network of acquaintances in your field, take the time to build one. You can then ask for feedback as well as possible skill-swaps or collaborations.
Keep Your Home and Work Life Separate
Though it can be difficult, particularly in the early stages when things can be pretty intense, try to separate your work life from your personal one as best you can. For example, create a work schedule and stick to those working hours every day – make sure your customers know that you won't be around to answer calls and emails outside of those times.
It's also a good idea to have a separate work space so you can focus all of your attentions on work. This could be a room or area in your home, a rented office, or co-working arrangement.
Be Confident
Though there will probably be times when you don't feel it, when it comes to representing your brand in business, confidence is key. Coming off as self-assured and knowledgeable inspires trust in your customers and business partners, who in turn feel like they're in good hands.
If you're hiring staff, don't be afraid to be approachable but also assertive when it comes to telling them what you want. After all, it's a fact that the majority of people would prefer to have a female boss; as is evidenced in the chart below from Deloitte's Women and Power report.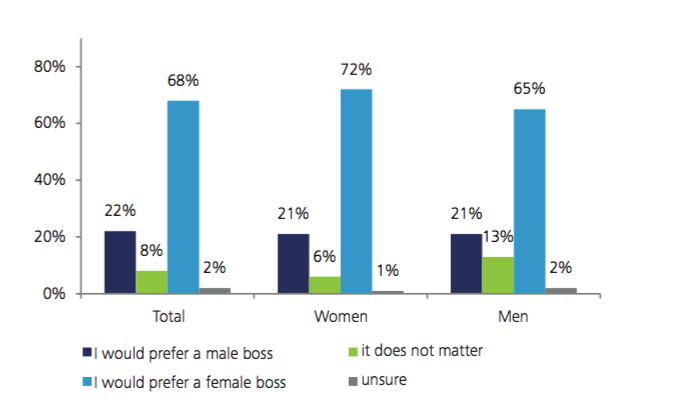 Get Your Email List
In order to be as efficient as possible when setting up your business, you'll want keep things as simple as possible. Attracting potential customers can be extremely expensive and time-consuming when starting out, but thankfully there is an easier solution. By buying access to Global Database's B2B directory you'll have over 64 million contacts at your fingertips – all with direct work email addresses and phone numbers.
No matter what industry or country you're looking to target, we have plenty of new leads for you to get the sales rolling, and with one of the highest accuracy ratings in the industry, you can be sure of the best quality data. You can book a demo here if you're interested in seeing what our platform can do for you.
Setting up a business can be a stressful and intense process, but there's a reason so many women are considering it. The ability to set your own working hours and have complete control is ideal for many women; particularly those who are looking to create a schedule that fits around their family life much better. Although being a female entrepreneur comes with its own challenges, by asking for support and knowing your brand, customers and financials inside out, you'll be giving your venture the best start possible.
To learn more about Global Database and how our B2B intelligence helps businesses of all sizes boost their revenue, take a look at our website – www.GlobalDatabase.com.