Institute
2017-2018 Institute Board of Directors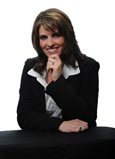 Teresa Meares
NAWBO Institute for Entreprenuerial Development Chair
CEO of DGG Uniform and Work Apparel
Teresa Meares has 19 years of law enforcement experience and is a retired patrol sergeant with the St. Johns County Sheriff's Office. She has a bachelor's degree in Criminal Justice with a minor in Psychology, a master's degree in Public Administration and more than 300 hours of advanced management training. She is currently the President of DGG Uniform and Work Apparel where she manages 15 full-time and three part-time employees, who operate a distribution of business and uniform apparel. Teresa also manages Audibelle, a clothing line launched by her daughter, Kayla Meares. The inspirational clothing line is focused on girls between the ages of 13-17 years of age. Teresa is a published author of the "Think Safe 2 Be Safe" series, with stories focused on teaching children how to stay safe.
Teresa is on the Business Journal's "List" as a top Women-Owned Business in NE Florida; she was the recipient of the 2009 Jacksonville Business Journal's Women of Influence and the 2010 Entrepreneur of the Year for the North Florida Women in Business Awards. She is Immediate Past Chair for the National Association of Women Business Owners and Board of Director for the Hubbard House. She is a Past President of the Women's Business Owners of North Florida. Additionally, on the Steering Committee for the World Association for Women Entrepreneurs (FCEM), and is on the advisory council for Enterprising Women Magazine.
Crystal Arredondo
NAWBO Institute for Entrepreneurial Development Immediate Past Chair
Partner, MPACT Financial Group
Crystal Arredondo was born and raised in Germany. She moved to Texas following her parents' decision to retire after serving in an overseas career in the Armed Forces. Seeing firsthand the difficult transition to civilian life after retirement, Crystal obtained her MBA in finance at the University of North Texas and began her career as a financial advisor. She also attained the Retirement Planning Specialist designation from the Wharton School of Business, University of Pennsylvania. As the daughter of an immigrant mother who owned and operated a small family business, she especially enjoys helping women and business owners make decisions that affect their financial independence. She is a Partner at MPACT Financial Group, a boutique financial planning firm in Dallas, Texas, that specializes in wealth management for high net worth individuals and families. MPACT Financial was named one of the fastest growing private companies by Inc. 500 in 2013. She also served as the 2015-2016 Board Chair for NAWBO National.

Darla Beggs
President, Abba Staffing
Darla Beggs is the President and CEO of Abba Staffing and Consulting, Abba Parking Services and MGD Management Group. Her business experience includes consulting with HR, insurance and oil and gas professionals to evaluate and establish effective programs with a focus on cost effectiveness coupled with employee satisfaction and retention. Prior to acquiring Abba Staffing and Consulting in 2006, Darla held leadership positions with Travelers Insurance and The Principle Group in account management services, marketing and benefits administration. When Darla is not busy working on her own businesses, she is active in various women-owned and minority-owned business groups focused on providing quality solutions for clients' needs at every level. She is a devoted leader in both professional and philanthropic organizations. In 2011, Darla was appointed to the National Board of Directors of NAWBO. She served in many capacities on the Executive Committee until 2016, including as National Chair. Darla is committed to helping other women business owners succeed by providing mentoring and professional support. Abba Staffing was named the 2011 Overall Business Enterprise of the Year by the North Central Texas Regional Certification Agency. In 2012, Darla was awarded the NAWBO-Dallas/Ft. Worth "Star" Award and the Women Business Enterprise Council Southwest 2012 Done Deals Women Working Together Award.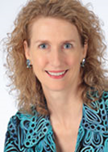 Sandy Bartow
President (Retired), Jacksonville Chamber Foundation
Sandy Bartow recently retired as president of the Jacksonville Chamber Foundation, Inc. As a Foundation program, Sandy also had oversight of the Jacksonville Women's Business Center. Prior to arriving in Jacksonville, Sandy was co-founder and executive director of the Kansas Women's Business Center and a long-time entrepreneur, small business instructor, and consultant in Kansas City. Through her dedication and proven leadership she has helped thousands of aspiring and existing entrepreneurs to achieve their dreams and positively impacted the communities she has called home.
Nationally, Sandy speaks on success in entrepreneurship, women's initiatives and leadership. She has served on several boards including a three-year appointed, federal term on the National Women's Business Council, a bi-partisan group who advise the President of the United States, Congress, and the Small Business Administration on women's business issues. In 2008, she was selected as one of the inaugural TIAW World of Difference 100 by The International Alliance for Women. This award was created to honor women, from around the world, who contribute to the economic empowerment of women. In July, 2015 Sandy was appointed for a two-year term on the Board of Directors of the National Association of Women Business Owners® (NAWBO®) Institute.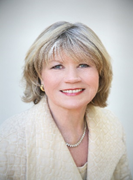 Patty DeDominic
Entrepreneur, Leader, and Author
Patty DeDominic is a global advocate for economic development and women, Patty is the former Commissioner of the Americas for FCEM.org (the world association for women business owners) and past president of both NAWBO National and its Los Angeles chapter. Patty was inducted into the Women Business Owners Hall of Fame more than 20 years ago as Founder and CEO of PDQCareers.com and CT Engineering. Her start-up grew to become one of California's largest employers, serving employers and placing more than 250,000 people in jobs in 33 states and four countries. She sold the company in 2006 to a business consolidator, which grew to over $1.5 billion in sales in 2009. Los Angeles Business Journal named her CEO of the Year in 2006. Today, DeDominic is a Business Catalyst and Strategic Coach for high-growth entrepreneurs and advises some of America's fastest growing organizations.
A longtime member of both the Young Presidents Organization (YPO) and Committee of 200, she served as a chapter officer and the Western Region Director of Education for the World Presidents Organization (WPO). For six years, she also served on the board and traveled with Dr. Jane Goodall, the United Nations Goodwill Ambassador for Peace and leading anthropologist/animal advocate. Patty also serves on several privately held business boards. She is author (or co-author) of five books, including Life Moments for Women, Land It!: Job Hunting Tips for Prime of Lifers, Make It Real: Reality Based Certification Process, The NEW World of Work and The NEW NEW World of Work.
Loreen Gilbert
President, WealthWise Financial Services
Loreen Gilbert is an experienced wealth manager who has spent more than 20 years creating successful wealth strategies for her clients. Upon graduating from the University of Texas at Austin with a degree in Business Administration, she launched her career at Fidelity Investments and then worked for a private company selling retirement plans to municipalities and their employees. Gilbert has been in private practice as a wealth manager since 1997 and is currently the President of WealthWise Financial Services, which offers securities and investment advisory services to individuals, business owners, and corporations through her affiliation as a registered principal with LPL Financial.
Ms. Gilbert's business licenses and credentials include registration as an Investment Advisor Representative with LPL Financial; FINRA Series 7, 63, 24, and 65; Certified Investment Management Analyst (CIMA) designation; Accredited Investment Fiduciary (AIF) designation; Certified Retirement Counselor (CRC) designation; Corporation for Long Term Care (CLTC) certification; Qualified Kingdom Advisor certification; insurance licensed in Life, Disability, Variable Life, and Long Term Care. For three years, Ms. Gilbert was published as receiving the Five Star: Best in Client Satisfaction Wealth Management Award as issued in the Orange Coast Magazine. For four years, Ms. Gilbert was also nominated for the Orange County Business Journal Women in Business Award.
Ms. Gilbert resides in Southern California and is actively involved in the community. She is a member of Women's Philanthropy Fund as well as Impact Giving and serves on the Advisory Board of Directors for International Princess Project (IPP), and on the Regional Advisory Board of Hope International. She is an advocate for the arts and as such serves on the Corporate Council for the Segerstrom Center for the Arts. Also active in the business community, Gilbert is a Past President of the National Association of Women Business Owners (NAWBO) Orange County and serves on the National Association of Women Business Owners CA (NAWBO CA) board. She is also actively involved at Mariners Church in Irvine.
Kathy Warnick
President, Warnick Consultants, LLC
Kathy Warnick has established a reputation as professional, honest, knowledgeable, innovative and practical. Through over 30 years of business and leadership experience, she has an expansive understanding of the unique needs of a variety of businesses. She built Warnick Consultants on the core principle of refusing to believe that one size fits all and that every business has a unique set of needs for its financial and operational systems.
In 2005, Warnick was honored as Woman to Watch by Columbus Business First. She was selected as an Outstanding Woman in Technology finalist by Rev1 Ventures in central Ohio in 2009. In 2016, Warnick Consultants was honored to be a finalist for the Business First Corporate Caring Award. Kathy Warnick received the Medical Mutual Pillar Award for Nonprofit Board Executive of the Year for community service for her work in NAWBO, the Women's Small Business Accelerator and the Young Entrepreneurs Academy.
Warnick has utilized her extensive business knowledge in leadership roles within her professional and civic communities. Warnick's leadership expanded to the national level on the National Presidents Assembly Steering Committee and the Nominating Committee. Additionally, Warnick was Treasurer on the board for the Women's Small Business Accelerator in Westerville, Ohio and instrumental in bringing the Young Entrepreneurs Academy to the Columbus area. Warnick is currently the National Chair of the board of the National Association of Women Business Owners.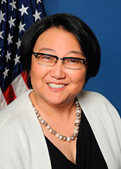 Laura Yamanaka
President and Co-Founder of teamCFO Inc.
Laura Yamanaka is President and one of the Founders of teamCFO Inc., a financial and accounting firm offering onsite customized CFO/Controller services on an as-needed basis to businesses and nonprofits. teamCFO was founded in 2000 to improve performance and support the growth of the private business community. Today, teamCFO has a dynamic group of professionals focusing on both growth issues and turnaround operations for its clients. Serving both the for-profit and non-profit communities, teamCFO is a well-known resource in the Southern California area. Since its inception in 2000, teamCFO has received several regional and national awards, including the Asian Business Leadership Award by Wells Fargo/U.S. Asian Pacific Chamber of Commerce and the Women in Business and Accountant Advocate Award from the Small Business Administration. Laura's support of the community is demonstrated by service on the following boards: National Women's Business Council; NAWBO National and NAWBO-LA; Center for American Entrepreneurship; BizFed; Santa Clarita Valley Resource Center; and other organizations focused on financial literacy, education of women and girls and economic improvement. Laura has more than 30 years of experience in a variety of financial service companies, including PricewaterhouseCoopers, GE Capital and Zenith Insurance Group. As a long-time champion of financial literacy for women business owners, Laura has lectured on the subject to diverse audiences, including young girls who are aspiring businesswomen.

Jen Earle
NAWBO CEO and Institute Executive Director
Jen Earle has had the honor and delight of working with NAWBO since 2008. Utilizing her institutional knowledge and consistent drive for advancing the mission of NAWBO, Jen has worked collaboratively with National Boards of Directors and past CEOs to help carry out the Board's vision for the organization and navigate NAWBO to where it is today. Jen brings to the table more than a decade of multi-disciplinary, high-level experience in operational and project management development, support, and execution for a broad range of boards, business groups, entrepreneurs, CEOs and executives. Jen has successfully established operational infrastructures for her clients. She serves at the executive level, working with nonprofit boards, meeting and event strategy and planning, partner outreach and relationship building.