October 1, 2023
---
"You have been assigned this mountain so that you can show others it can be moved."
—Mel Robbins, author, speaker and podcast host
---
— NAWBO NEWS —
Institute Board Member Speaks to Group of International Women
As NAWBO well knows, when women business owners do well, so do local, national and world economies. Lisa Brunet, a member of the NAWBO Institute Board, shared these insights recently while speaking to women from Morocco, Afghanistan, Papua New Guinea and Guatemala about how they can improve women and business worldwide at the Center for International Private Enterprise (CIPE) headquarters.
______________________
Lobbying Elected Officials: Our Final Audio Vignette Is Now Live
NAWBO and United WE are wrapping up our weekly audio vignette series designed to educate women on making positive impacts and building skills that benefit their communities and businesses.
This week, Jaclyn Tacoronte of JMT Media in New York, New York, talks "Lobbying Your Elected Officials." Jaclyn is a media expert who successfully advocated for Native American minorities.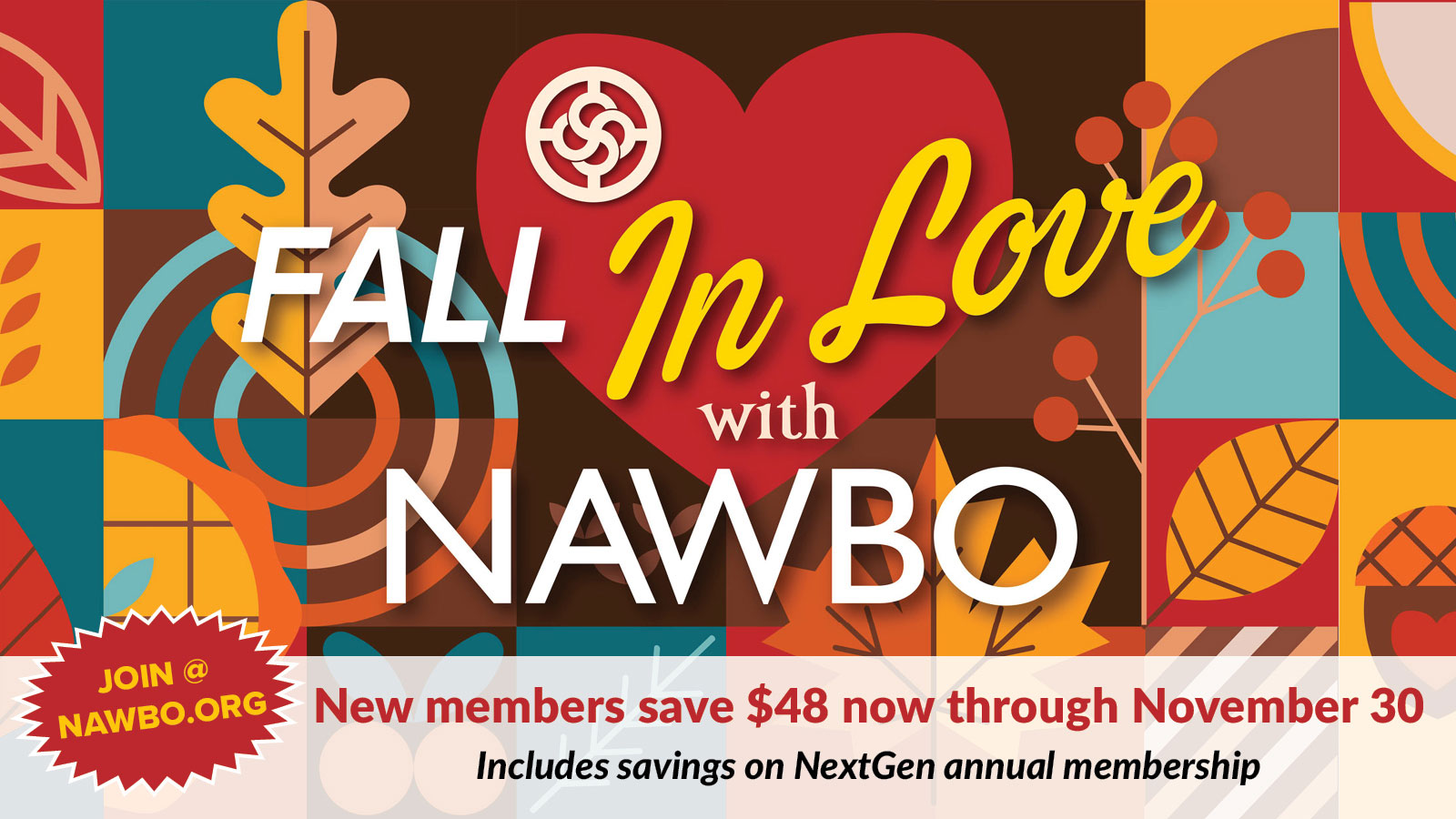 ---
— THIS WEEK —
WHY NAWBO? Webinars
Wednesday, October 4 at 9 a.m. PT/11 a.m. CT/12 p.m. ET 
Learn why NAWBO is the "go-to" premier women's organization for thousands of women business owners across the U.S. and how to harness it to power your dream. Then, join NAWBO and save during our Fall Membership Campaign happening now!
Can't make it? Join us next month:
Wednesday, November 1 at 9 a.m. PT/11 a.m. CT/12 p.m. ET 
REGISTER HERE »
______________________
Road to WBC – A "Know
Before You Go" Event Featuring UPS and Dell
Thursday, October 5 at 11 a.m. PT/1 p.m. CT/2 p.m. ET
NAWBO's National Women's Business Conference and NextGen Forum are almost here! Join us for this final "stop" on the road to this year's events for everything you need to know before you go!
Missed the first two "stops"? Watch the recordings here:
Stop #1 with Bank of America:
WATCH THE RECORDING NOW »
Stop #2 with Cultivate Advisors:
WATCH THE RECORDING NOW »
______________________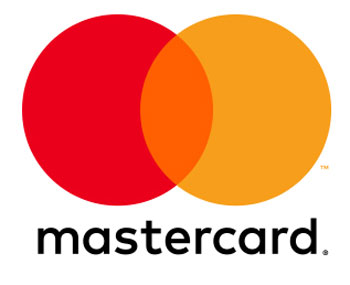 Navigating Climate
Change Challenges, Driving Sustainable Growth
A Mastercard Digital Doors Virtual Event
Thursday, October 5 at 9 a.m. PT/11 a.m. CT/12 p.m. ET
Join Mastercard and a panel of sustainability experts to understand what sustainability means for small businesses and why it's important. Learn about your business' carbon footprint, how you can reduce it and how to build a resilient business position for long-term growth.
______________________
Happening Every Thursday* at 2 p.m. PT/4 p.m. CT/5 p.m. ET
In this small-group, mastermind-style setting, you'll address two questions per week. Connect, discuss and work ON your business. Join whenever you are able. Non-members—please attend up to two times before deciding if NAWBO is the right community for you.
* We'll briefly pause on Empower Hour on November 23rd and December 28th in consideration of the holidays.
______________________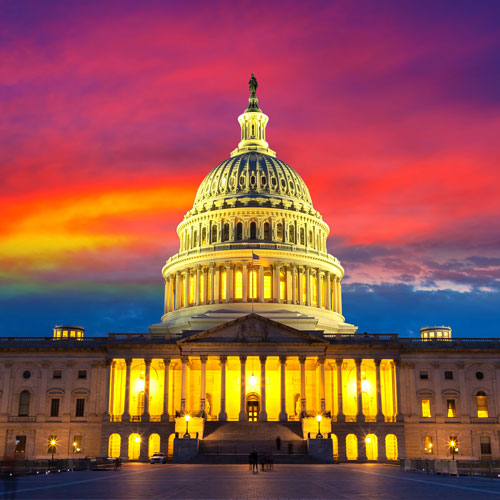 Watch the Advocacy 101
Webinar Recording
Then, Join Us For Advocacy 102 Next Week!
If knowledge is power (and it is!), NAWBO is laying a powerful advocacy foundation with a 3-part series of webinars that ALL CHAPTER LEADERS AND MEMBERS interested in being an advocate are invited to attend.
Part 1 – Advocacy 101 – Congress
Watch the recording this week »
Part 2 – Advocacy 102 – Executive Branch
All are welcome to join us on:
Tuesday, October 10 at 9 a.m. PT/11 a.m. CT/12 p.m. ET
This session will tell you everything you need to know about the Executive Branch. Have you ever wondered where rules and regulations come from? We'll give you that answer too! Advocacy 101 and 102 will prepare you for our final Advocacy 103 session that will show how NAWBO can be an advocate within the legislative and executive branches of government.
______________________
Access the TriNet PeopleForce 2023 Event On Demand
You can still be part of this partner event that brings together modern historical figures and top thought leaders in business, sports, entertainment and culture on one stage, presenting on topics relevant to business today, including Ryan Reynolds, Goldie Hawn and many others. Simply register and then log into the on-demand hub!
______________________
Chapter Leader Calls
Please have your appropriate NAWBO chapter leader
join us this week for:
DEI&B Call
Tuesday, October 3 at 9 a.m. PT/11 a.m. CT/12 p.m. ET
Marketing Call
Tuesday, October 3 at 9 a.m. PT/11 a.m. CT/12 p.m. ET
Chapter Administrators & Executive Directors
Wednesday, October 4 at 11 a.m. PT/1 p.m. CT/2 p.m. ET
---
— COMING UP —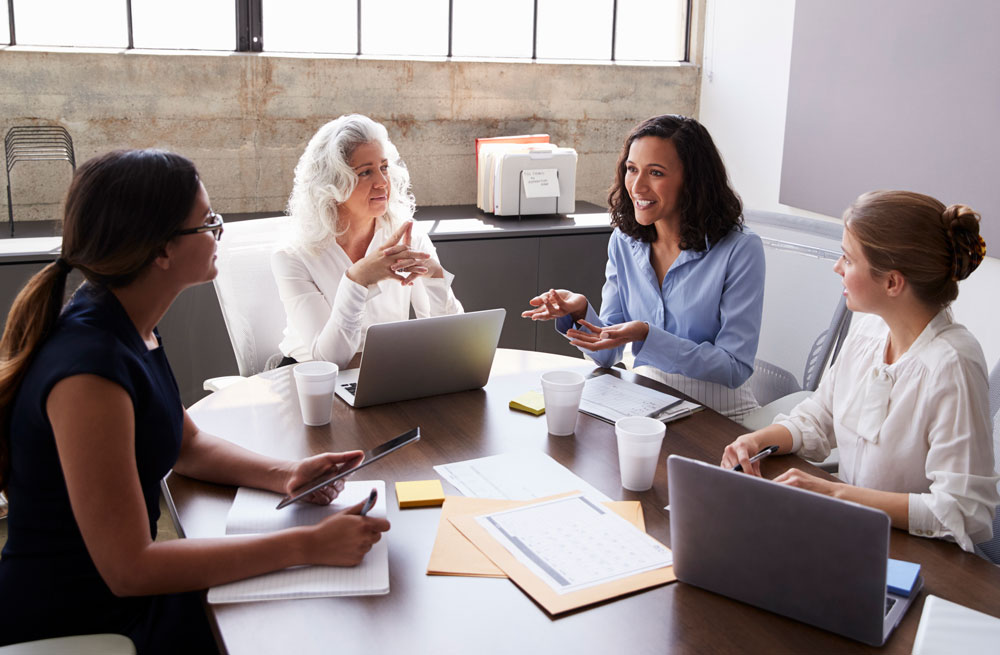 Learn What It Means to Serve on the NAWBO National Board
Thursday, October 12 at 10 a.m. PT/12 p.m. CT/1 p.m. ET
An official call for nominations for the NAWBO National Board of Directors for 2024-2026 went out on September 1st. The nominations committee is seeking board candidates to apply by October 27th who possess the right leadership attributes and qualifications. Join current National Board members this week on Zoom to learn what it means to serve!
Can't make it? We have one more opportunity this month to connect with National Board members:
Tuesday, October 24 at 2 p.m. PT/4 p.m. CT/5 p.m. ET
REGISTER HERE
______________________
NAWBO's National Women's Business Conference
Sunday, October 15-Tuesday, October 17
Renaissance Austin Hotel, Austin, TX
Once you go to NAWBO's National Women's Business Conference, you know. There's nothing quite like the power, fun, feeling and opportunities that happen when this many amazing entrepreneurial women come together. Click on the link below to see all that's new with speakers and the agenda, and then plan to join us!
There's still time! REGISTER HERE »
Circle program participants—A VIP experience awaits you in Austin. Click here to see your custom conference agenda. For anyone interested in learning more about Circle for women business owners with $1 million-plus in annual revenue and joining ahead of the conference to experience this special agenda, contact LBishop@nawboinstitute.org. 
______________________
NAWBO's NextGen Forum
Tuesday, October 17
Renaissance Austin Hotel, Austin, TX
NAWBO's NextGen Forum is taking place at this year's National Women's Business Conference and scholarships are still available to cover registration. This event is designed to develop entrepreneurial curiosity, confidence and mindset through life-changing connections, education and resources in the next generation of women entrepreneurs.
DEADLINE EXTENDED:
APPLY FOR A SCHOLARSHIP HERE »
Congrats to these new scholarship winners; see you in Austin!
Breanna Aiken
Eniola Akintayo
Alanna Graham
Christina Gutierrez
Shivani Kondubhatla
Yeleana Martinez
Macy Neuwirth
Mosi Odom
Dierdre Patton
Kennedi Shivers
Ella Torres
Alina Ugas
______________________
NAWBO Member Orientation
Wednesday, October 25 and November 29
at 9 a.m. PT/11 a.m. CT/12 p.m. ET
Join NAWBO and save during the Fall Membership Campaign and then get to know the benefits of belonging, including events, programming and opportunities to increase your company's visibility, with a member of NAWBO HQ's Membership team!
REGISTER HERE (for October session)
REGISTER HERE (for November session)
______________________
Managing Conflict Like Ted - Lasso New Skills for Handling Your Biggest Workplace Challenges
A NAWBO Colorado Virtual Event
Open to All Members
Thursday, October 26 at 11:30 a.m. PT/1:30 p.m. CT/2:30 p.m. ET
Featuring Candice Gottlieb-Clark, a renowned business
advisor, coach, conflict management specialist and founder
of Dynamic Team Solutions
Opportunities for conflict are everywhere you look: from personality and communication styles to divides arising from generational differences and deeply held beliefs around sex, race and politics. Evaluate the situations that create conflict; develop strategies to mitigate conflict from interview to exit; and integrate and apply what you learn to impact culture, productivity and talent retention.
______________________
Monthly Virtual Connections
Tuesday, November 21 at 9 a.m. PT/11 a.m. CT/12 p.m. ET*
* There is no event in October;
let's connect in person at the conference!
Join NAWBO's Virtual Ambassador Rebecca Maxwell to connect and have genuine conversations with members from across the nation. Rebecca will be your host and guide as you build relationships that will strengthen your network during small group conversations in safe, welcoming spaces. Bring your goals, ideas and words, too, to refine and practice how you talk about your business! No need to register; just join the Zoom!
______________________
Certification Program
This is a NAWBO Institute program for Women's Business Enterprise (WBE) and/or Minority Women's Business Enterprise (MWBE) certification*. Learn more here.
NAWBO walks our certified women business owners through the certification process, then offers ongoing support and education to help them leverage this tool to scale up. Here's a look at upcoming opportunities for our community of certified women:
Certification programming at National Women's Business Conference – October 15-17
Webinar on "Strategic Conversations" With Lululemon – November 8
Webinar With Target (Topic To Be Determined) – December 5
Webinar with University Health (Topic to Be Determined) – January 10
Webinar With Volkswagen (Topic To Be Determined) – February 2
Interested in becoming certified and having access to this tool and community to scale up? Reach out to Kimberly Snodgrass at Certification@nawbo.org.
______________________
VIEW ALL OF NAWBO'S SCHEDULED UPCOMING
VIRTUAL PROGRAMMING HERE.
ALSO, IF YOUR CHAPTER HAS A FREE VIRTUAL EVENT YOU'D LIKE TO OPEN UP TO ALL MEMBERS, EMAIL DETAILS TO PUBLICATIONS@NAWBO.ORG.
---
— MEMBER EXCLUSIVES —
Ways to Get Involved
With NAWBO HQ Right Now
______________________
Introducing Melanie Dunlap, NAWBO Membership Coordinator
NAWBO HQ's membership team has a new face! Meet Melanie Dunlap, who is based near Atlanta, Georgia, and brings with her a long passion for NAWBO and supporting the success of women business owners. That's because she's one herself. She's a traditional naturopath and wellness coach who is passionate about helping people change and reach their full potential as they learn how to balance mind, body and spirit. It's similar in many ways to the work she's doing at NAWBO in partnership with Membership Director Tonia Chagnon—helping members and chapters reach their full potential within NAWBO's local and national communities.  
______________________
Expect an Upcoming Change in Your Membership Billing Date
You may have heard that NAWBO HQ is investing in new system technology that will support us for years to come. As part of this, we are communicating with all our members about a billing change. Beginning this month, all members—paying annually or monthly—will be billed based on the date when they joined NAWBO or last updated their NAWBO membership. Previously, this bill went out on the 27th of each month. For example: If you joined NAWBO on May 13th and pay monthly, your invoice will be paid on the 13th of each month. If you updated your membership on July 8th and pay annually, your invoice will be paid every year on July 8th.
We Can't Do This Without YOU!
Help NAWBO continue to deliver opportunities for capacity-building and entrepreneurial development for emerging and established women entrepreneurs through the NAWBO Institute. Consider a gift of any size here »